Belisa Cordless Flat Iron
A full-sized, cordless flat iron that works just as well as your corded tools.

20% OFF with code: LBSAVE20
"Thanks to Lunata Beauty, we can all enjoy the luxury of styling our hair on the go. The Belisa by Lunata Cordless Flat Iron stays charged for up to 40-minutes and allows you to easily create all of your favorite styles without the hassle of a cord."

"Cords are so 2020. In 2021, that tangled mess will be a thing of the past, thanks to the Belisa by Lunata Cordless Flat Iron."

"Belisa by Lunata Cordless Flat Iron gives you 35-40 cordless minutes to manage your mane."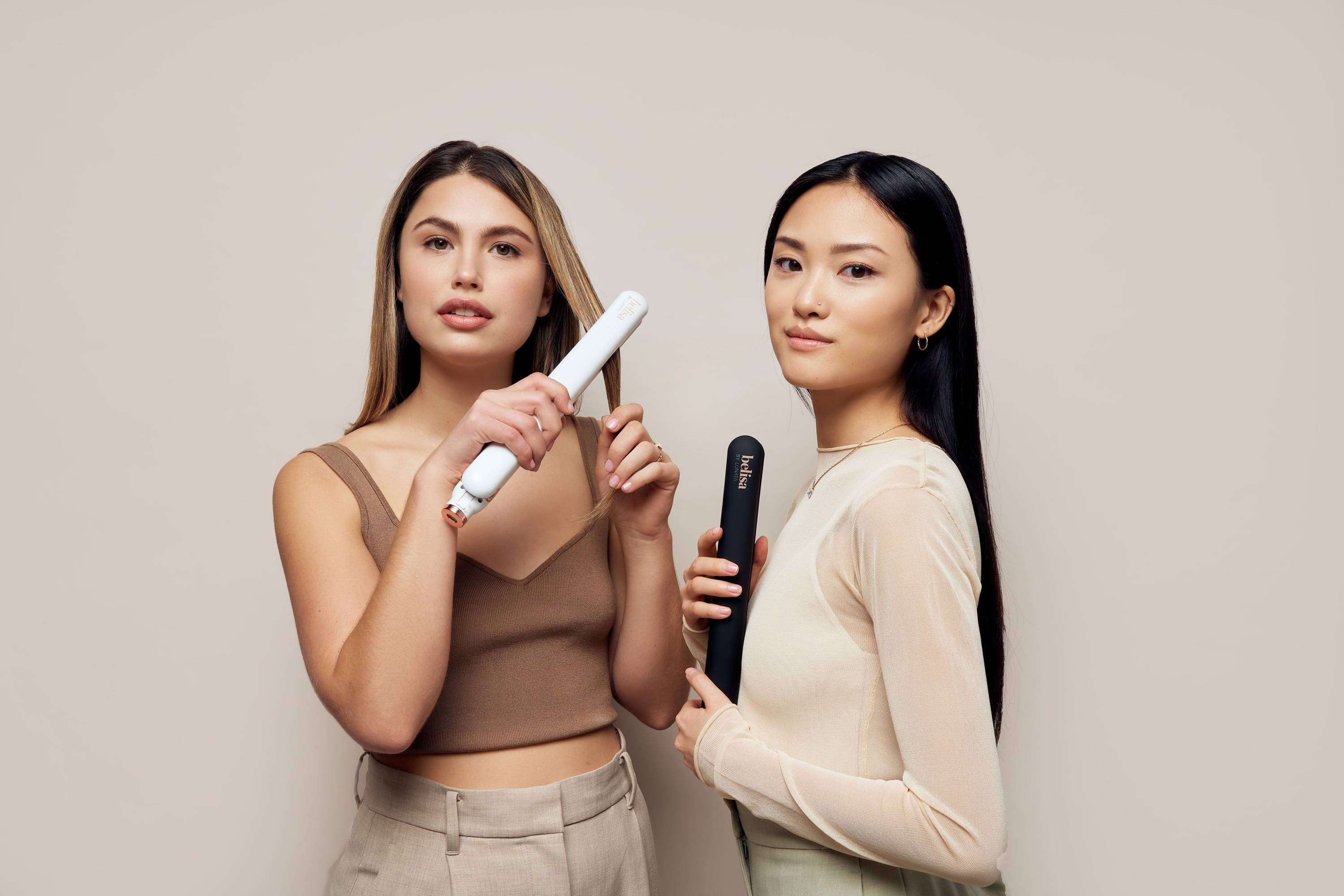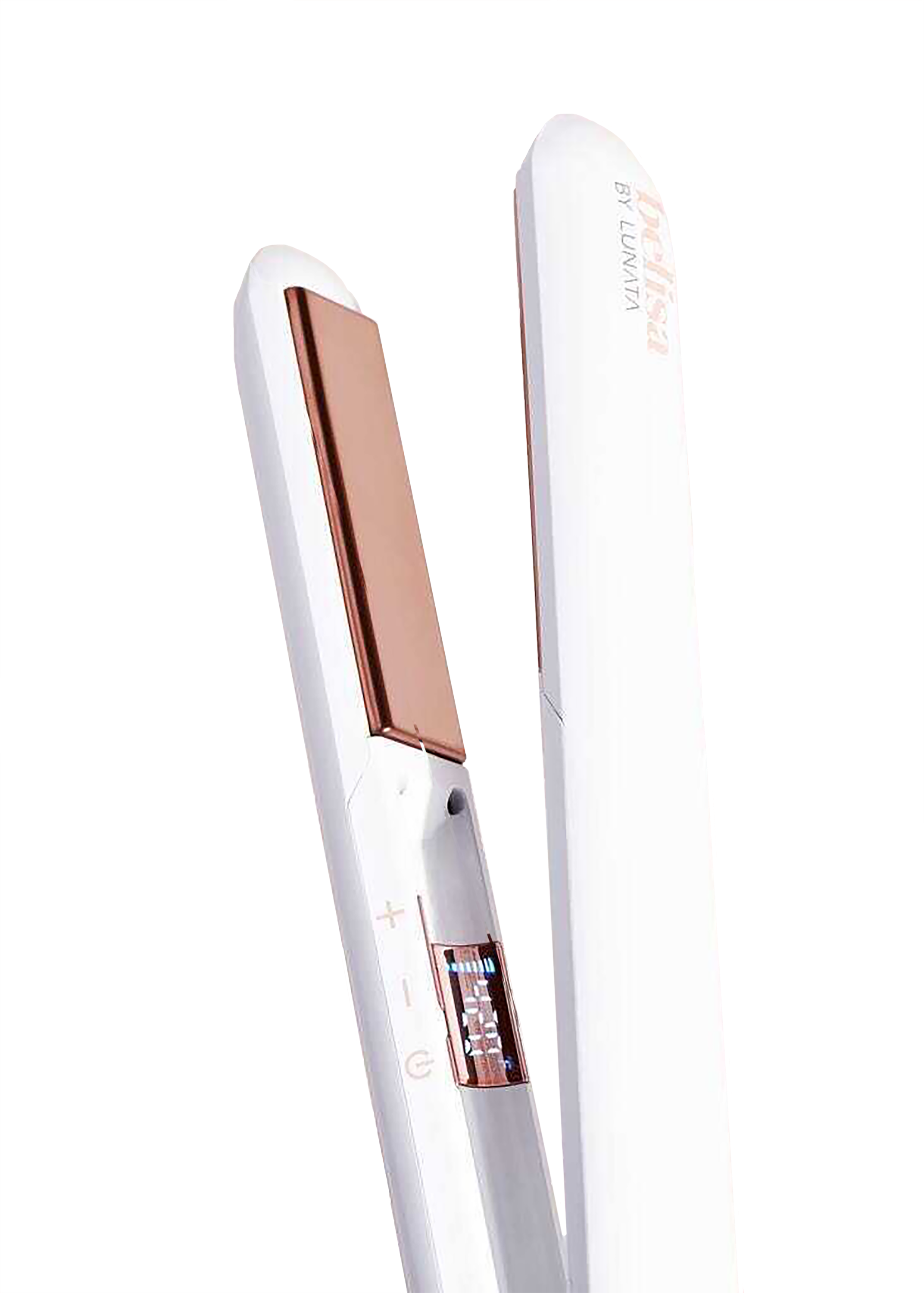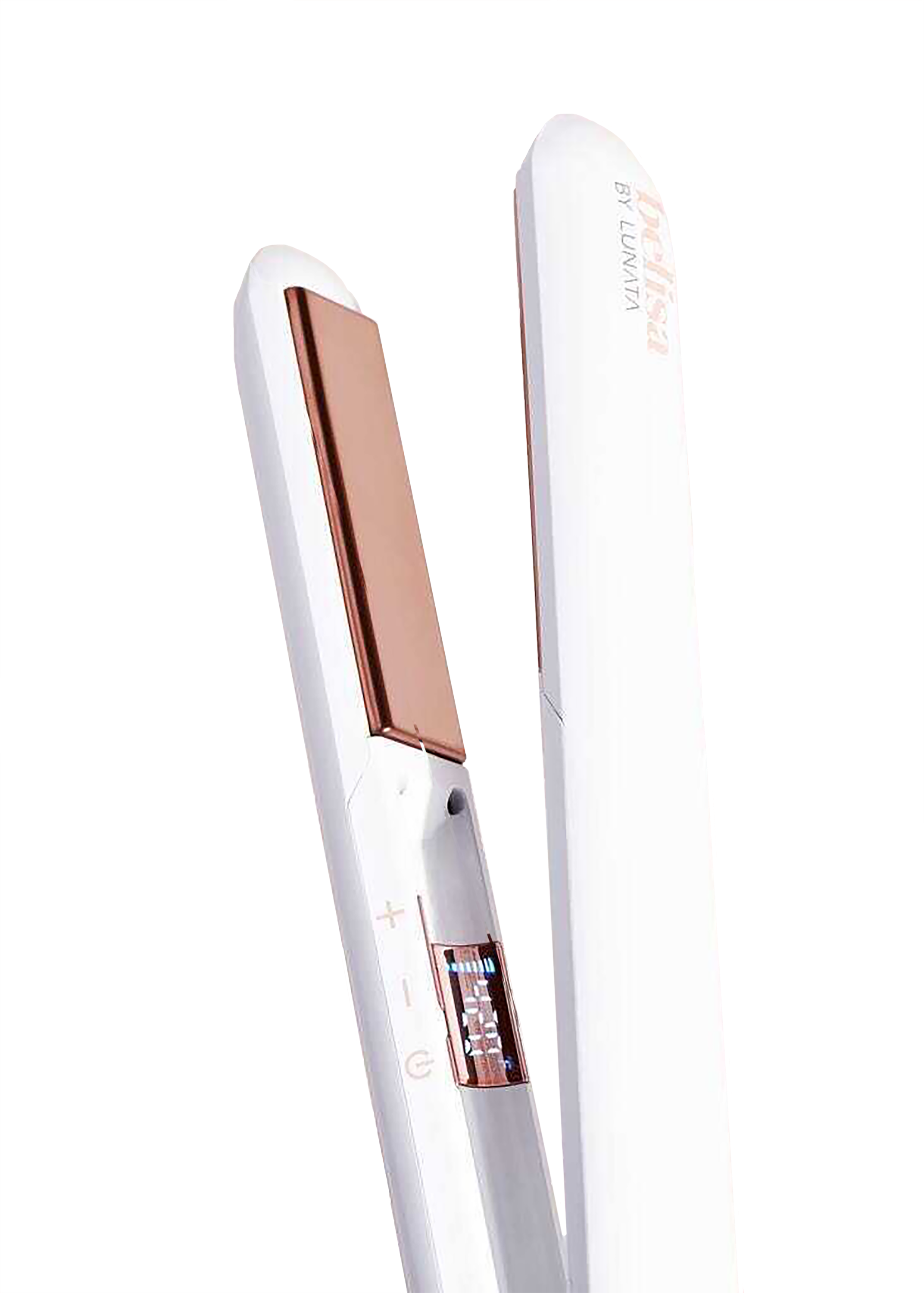 Fast Charge
Fully charged in 1hr

Locking Mechanism
For easy storage

Travel Friendly
Dual Voltage for Intl use

Rapid Heat
Reaches 420°F in 1min

WWC Technology
Works While Charging

Titanium Plates
1" Rose Gold Titanium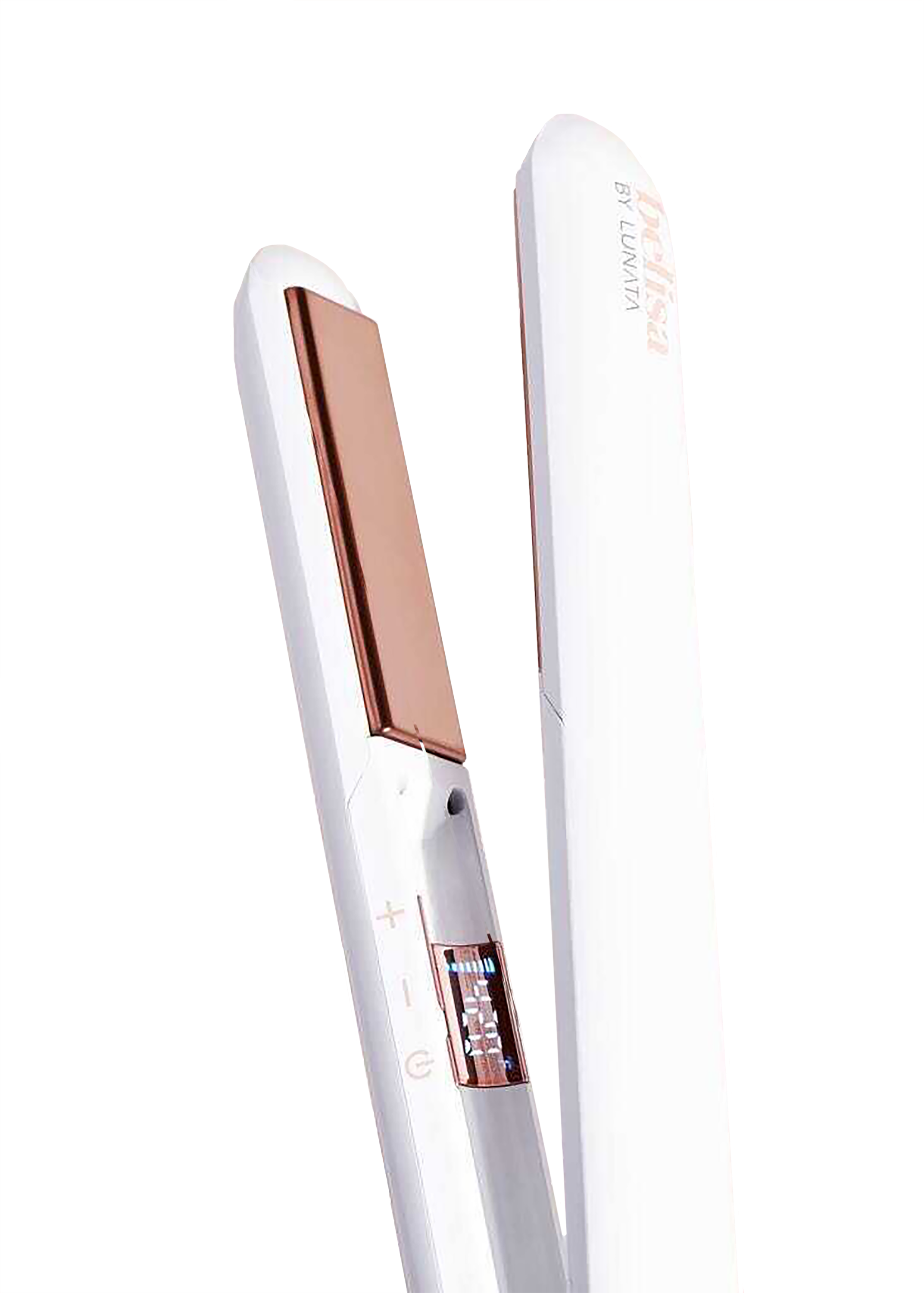 Belisa by Lunata
Cordless flat iron
Belisa by Lunata
Cordless flat iron
Belisa by Lunata is a new collection born out of the success of
Lunata Beauty's prestige line of cordless hair tools. The collection
features a Cordless Curling Iron, a Cordless Curling Wand, and now a
Cordless Flat Iron.
"So I am very happy to be writing this review for this amazing flat iron! This Belisa by Lunata Flat Iron is by far my favorite flat iron. It has adjustable temperatures. It makes my hair feel so smooth with no pulling when I flat iron it with this. All the other flat irons I have used in the past pulled and snagged my hair when using them so it's a plus that this does not do that. You need to purchase this iron if you haven't already. It's a must buy!"
"I received this and was skeptical since it was wireless. I was wrong. This hair iron is one of the best I have ever used. I straighten my hair all the time and hated that wires would always keep me in one place. Also if you do your hair often, you know cords can just get in the way. This resolved those issues! I highly recommend it for anyone who loves to straighten their hair. It works amazingly and is super high quality!"
"This is a really good flat iron. The reason for four stars is it's needs more instructions for first timers like myself. It took awhile to get use to. I love the way it leaves your hair silky and smooth I love the digital temperature on the iron ,very easy to see. I realize it's for on the go when using the cordless. It's better to use to straighten your hair when fully charged or while its charging. But for touch ups and on the go,it works great."